suppported by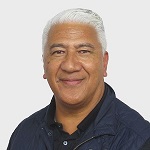 George Gavet
NRL Accredited Player Agent
georgeg@pamt.nz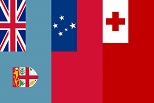 Tamaki Sports Academy
www.tamakisports.nz
Mickey B Fitness
26 Williamson Ave
Ponsonby

Northern Education and Wellbeing Trust
Pro-Pare® Athlete Management Trust
The Pro-Pare™ Athlete (or Youth) Development System offers a pathway to professional sport to young men (so far our athletes have all been male) who are prepared to work hard. Almost invariably these are at-risk (male) youth. They are big, brown, and not afraid of physical confrontation. They do not do particularly well at school, do not have a driver's license, and have family members involved in crime. They are regularly exposed to drugs and alcohol, and have few problems attracting sexual partners.
These young men are not work-ready. From the perspective of an employer or professional sporting organisation there are problems with attitude, attendance, commitment, and perceived effort. In today's sporting-speak the talk is of reliability and resilience.
These sportsmen are distinguished from other at-risk youth by their shared dream of playing professional sport. An early goal of the Pro-Pare™ athlete development system is to identify the 'dream' and to use this as the basis of an Individual Development Plan (or Individual Dream Plan, IDP). With some youth who are not in Education, Employment, or Training (NEET) the first step is 'dare to dream'.
An IDP is a positive document. It seeks to identify and to build on strengths before addressing 'red flag' areas. It is a living document, regularly reviewed. It is a holistic document broadly divided into developing the dream, education/employment/training, and life-skills areas. It is a shared document, being available to various organisations involved in assisting the young person to pursue her or his dream. Above all though, the IDP is the young person's document, regularly shared with young person, and with privacy settings determined by the young person.
A strength of the IDP is the comprehensive and in-depth wellbeing assessment completed by the athlete. We call this the 'Pro-Pare™ Wellbeing Assessment for Elite Sport' (WAFES). That term is more youth-acceptable than 'Wellbeing Assessment for At-Risk Youth'. The Pro-Pare™ WAFES results in a relative score out of 100 which is used as the basis for a life-skills plan with actions chosen that will lead to the greatest increase in score. The Pro-Pare™ WAFES is challenging and can only reliably be administered after a degree of trust has been built with the young person. We are proud to have been told by more than one young person that the questionnaire seems to have been designed by 'someone looking out for me'. The Pro-Pare™ WAFES includes a screen for depression and another for alcohol misuse. It has identified both.
The Pro-Pare™ Athlete Development System was first used early in 2017 (resulting in an NRL Under 20 debut towards the end of that season). The WAFES was first administered in November 2017. The Pro-Pare™ system has been used in youth development since the middle of 2018. With usage established, trademark protection was sought in December 2018. The Pro-Pare™ Athlete Development System was first used by an NRL club in January 2019.
Pro-Pare™ Athlete Development System
When the dream is to play professional rugby league in the NRL the 'Dream' section of the IDP has a standard form.
We use our 'Pro-Pare™ Combine' and 'Pro-Pare™ How do you compare to a Jersey Flegg Player' tools to move athletes towards the size, strength, speed, and fitness requirements of their position. The Pro-Pare™ Combine scores athletes out of 10,000 (4,000 for strength, and 3,000 each for fitness and speed). Our experience is that 5,000 is entry level for a Jersey Flegg squad, 6,000 the norm for players who have debuted in this Under 20 competition, and 7,200 or more is the level of an NRL player, Springbok, or All Black.
The 'Pro-Pare™ How do you compare to a Jersey Flegg player' tool awards players 0,1, or 2 points (red, green, or gold when the results are presented in colour) in each of nine areas, where '1' or 'green' means the athlete falls into the range expected of a Jersey Flegg player. In our experience a score of 8-10 is enough to have a player looked at by an NRL club. Athletes who have made their Under 20 debut score 11 or more.
The 'Pro-Pare™ Skills Development Matrix' is used to identify obstacles to an athlete playing professionally.
We have found that most of our athletes have never been asked what they want to do once their rugby league career ends (for the vast majority it never begins). The soft bigotry of low expectations operates in our schools when a brown boy is good at sport. Our boys are shunted into 'trades' or 'services' courses that mean they leave school with NCEA Level 2 or Level 3, but no career pathway.
In 2018 we used correspondence school as a 'year 14' during which one 18 year old who had completed Year 13 with NCEA Level 2 went on to complete the requirements of both NCEA Level 3 and University Entrance (UE). In 2019 we are using the correspondence school and a PTE to give boys the opportunity to earn NCEA credits that they would not otherwise get, through short sport focussed courses.
We believe that rugby league talent should advantage brown boys. So often being good at rugby league condemns boys to an adult life of unskilled labour. Their talent is recognized and they are preyed on by agents who sign them up with big promises, and then do nothing knowing that if they sign enough young men, some will go on to a professional career and the agent will receive his 7% commission. Families fall for the promises, and let schoolwork slide in the expectation of big dollars to come from a professional sporting career. In the end, sporting talent is often a disadvantage in life.
These boys are multi-talented. The Pro-Pare™ Athlete Development System encourages young men to pursue their dream career outside of rugby league, especially if the dream of professional sport is dad's dream - Johnny Tuivasa-Sheck expresses this well in his resignation video
In 2019 we have encouraged two young men who left school with NCEA Level 2 but wish to own their own business, to enrol at correspondence school and start studying business. We also have university links that may benefit these two. We will provide tutoring and supervision.
Our teenage rugby league players share common lifeskill issues. They have neither a learner licence nor a bank account. In terms of wellbeing, approximately one-third return a positive screen for depression, many find it difficult to manage their time, and there are the normal (for at-risk youth) issues around alcohol, recreational drugs, relationships, teenage parenthood, and behaviours that risk attracting police attention.
Many of these talented teenage rugby league players will be tempted to move to Australia. Our Pro-Pare™ Combine and our Pro-Pare™ 'How do you compare..' tools may help some players decide there is more work to do before they relocate. In an advocacy role we can discourage athletes from taking up some of the more exploitative offers ("We will assist you in finding a job and accommodation, and will pay you $200 per win"). We have networks to ensure that those players whose talent is not recognised by the Warriors, or who are ill-suited to that club's way of doing things, are looked at by other clubs. When the decision to relocate is made we are in a position to minimise the risks of that relocation.